An essential oil is basically a liquid distilled from the leaves, stems, flowers, roots and other parts of a plant. Transition periods are particularly challenging for many children with ASD such as when a child goes from dinner to bed. The parents who are using essential oils shared their experiences that essential oils have helped the children to stay calm during transition periods. It also helps the children to sleep.
In the case of children with ASD, ADHD and ADD (attention deficit disorders) the oil should be applied to the sole of the feet, neck, top of the head, chest, forehead, abdomen, arms and legs. To ensure efficiency it is recommended that essential oils are used 2 to 3 times a day at the start. Then he frequency should be gradually reduces day by day.
Some essential oils that can help in Autism, ADHD & ADD : –
Peppermint – It is common for a child with autism to have gastrointestinal problems. Using peppermint oil can helps in relieve gas pain, and enhance gastric   It also helps to soothe digestive issues, relieve headaches etc.
Lavender – It Promotes better sleep, Promotes immunity, helps in digestion, improves blood circulation and it can be used to disinfect clothes.
Sandalwood – It can be used as antiseptic, it induces relaxation to the intestinal muscles, improves concentration, helps calm anxiety and restlessness, improves memory.
Mandarin – Help in reducing anxiety, Promote better sleep, Good antiseptic, Helpful for digestion, Reduces pain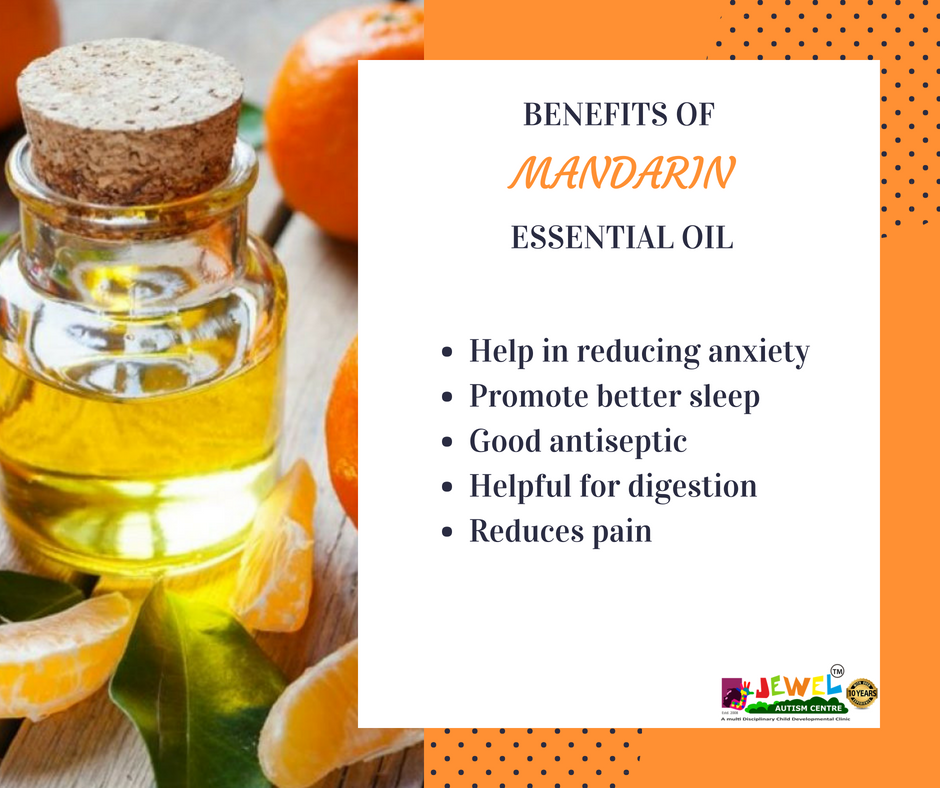 Ylang ylang – It helps in reducing the feeling of anger, improve sleep and reduce nervous afflictions and stress.
Frankincense – Reduces stress reactions, Reduces negative emotions, Reduce meltdowns, Improve interoception.
Please follow and like us: